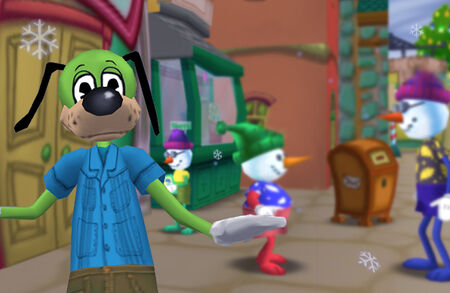 Caroling is a special activity on Christmas where Toons sing a carol to shopkeepers by saying the SpeedChat phrases in the "Winter Holiday" section. When a Toon says the correct phrase to that specific shopkeeper, they receive 100 jellybeans. The last shopkeeper out of all the other six will give Toons 100 jellybeans and a Snowman Head.
Riddles
Locations
Gallery
Blog Posts
Ad blocker interference detected!
Wikia is a free-to-use site that makes money from advertising. We have a modified experience for viewers using ad blockers

Wikia is not accessible if you've made further modifications. Remove the custom ad blocker rule(s) and the page will load as expected.