Loony Louis

Physical description

Gender

Male

Species

Duck

Color

Residential information

Building

Street

Playground

Map
Loony Louis is duck NPC Toon. He lives and works at Used Clown Cars on Silly Street in Toontown Central.
ToonTask
Loony Louis presents Toons in Toontown Central with the 25 Gag Pouch ToonTask. His task is as follows.
Visit Loony Louis at Used Clown Cars
Go Fishing for 4 Clown Tires
Return to Loony Louis
Visit Lucy Tires at Crack Up Auto Repair
Defeat 6 Level 3 Cogs in Toontown Central
Return to Lucy Tires
Deliver an air pump to Loony Louis
Location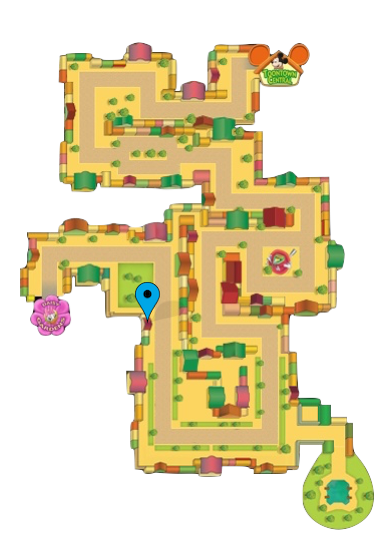 Ad blocker interference detected!
Wikia is a free-to-use site that makes money from advertising. We have a modified experience for viewers using ad blockers

Wikia is not accessible if you've made further modifications. Remove the custom ad blocker rule(s) and the page will load as expected.