Welcome to Toontown Rewritten Wiki! Our wiki comprises of all things Toontown, including fishing, gardening, Cog-busting, and more! There is only one last question left to ask: Are YOU Toon Enough?
Welcome to Toontown Rewritten Wiki! Our wiki comprises of all things Toontown, including fishing, gardening, Cog-busting, and more! There is only one last question left to ask: Are YOU Toon Enough?
Follow the Toontown Rewritten Wiki on Twitter
@TTRWiki
!
Welcome, Toons and Toonettes! Toontown Rewritten Wiki is the database focusing on the recreation of the former Disney's Toontown Online, Toontown Rewritten.
Creation
September 21, 2013
Number of articles


1,965

Number of files


6,001
Posted by The TTR Team on August 28, 2016 02:00 PM
Hello, Toons! Welcome back to the Toontown Rewritten backstage column. My name is Aidan, though you probably know me better as Hawkheart, the Fish Bingo Controller.
As a programmer for Toontown Rewritten, I work on making all of your favorite game features... work! I'm here today to tell you all about what I'm working on right now...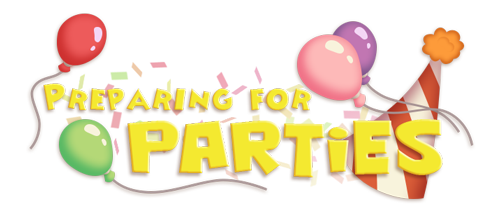 "Is that what those Party Hats are for?"
Plenty of you already know very well what these Toon Parties are all about, but let us give you a little refresher for those who haven't played them before. And after all, it's been a least a few years since you have!
With Toon Parties, you'll be able to spend Jellybeans to customize your very own area with all sorts of games and activities for your friends, or any players, to come and visit. From jukeboxes, to unique minigames, to firework shows -- there's a whole lot of fun ways to spend time in Toontown with them.
The Technical Tidbits
On the technical side, Toon Parties are basically made of two different parts: party planning, and parties themselves. Way back in alpha, when we released parties for the first time, all we released were parties themselves and the very simplest planning system possible. Back then, there were no private parties and if the servers were restarted, all of the planned parties disappeared!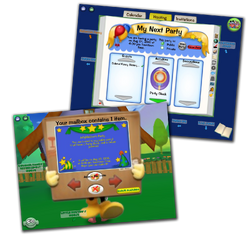 This time, the very first thing I worked on was party planning. I'm happy to report that party planning is (almost) complete! What does almost mean? Whenever I make something new, my first focus is to write a working first-draft of the feature. After that's done, I spend some time simplifying it -- and making it easier to expand and add new features in the future. So, when I say almost, I'm saying my first draft is complete.
A Forthcoming Feature
Now, you're probably asking yourself, "If they did parties the first time and party planning now, why aren't they done already?" which is a very good question. The answer has two parts. The first is that many of the party activities haven't been used since alpha, and may have been broken by changes made since then. Secondly, although there aren't many connections between the planning system and parties, there are still a few and those need to all be rewritten to work with the new systems.
How do YOU party?
Just like all of our updates to Toontown Rewritten, we like taking the existing content and building on it to make it even better -- most of which come from tweak suggestions by YOU!
What kind of new features would you like to see in Toon Parties in the future? What if new areas could be bought? What kind of minigame would you want to play with your friends? And how big can these parties get, anyway?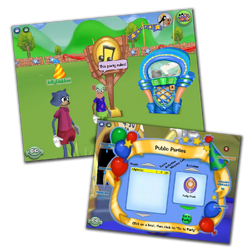 So, where does that leave us? As I mentioned earlier, the first draft of the party planning system is done. Currently, parties themselves are a work in progress. The only party activity that works right now is my favorite, the jukebox.
I'm hoping to get everything finished fairly soon so that everyone can play with them, so stay TOONed, and have fun at ToonFest!
For more news blogs, see here.
Game

July 1, 2016: Toontown has received a major update consisting of new tweaks, server improvements, and OMG!Con 2016 items! Learn more about the update here.
July 2, 2016: From now until July 31st, make sure you receive your Member Mailer by following the instructions here!
July 9, 2016: Be sure to claim your items using "omgcon2016" in your Shticker Book before August 1st!
July 18, 2016: Along with the OMG!Con items, be sure to claim your brand new anvil accessory using "weight-off-shoulders" in your Shticker Book before August 1st!
July 19, 2016: To celebrate Toontown Rewritten reaching 1,000,000 registered accounts, take part in the social media storm by creating a post tagging #ToonEnough for a chance to win an exclusive Toontown poster! Learn more about how this event will work out by clicking here.
August 8, 2016: The Toontown Species Election is arriving soon! While Alec Tinn is still busy getting his preparations prepared, look here for some more information about the event.

---

Technical

July 8, 2016: All Windows engine issues should be fixed! Next on the list is Linux, then Mac users will get their turn!
July 17, 2016: Mac and Linux users are now able to hop right back into Toontown! Learn more about the update here.

---

Social

July 6, 2016: @TT_Rewritten reached over 6,500 followers on Twitter!
July 20, 2016: With the help of organizing a social media storm to show the world how #ToonEnough we can be, @TT_Rewritten reached over 7,000 followers on Twitter!

July 17, 2016 [ttr-beta-v1.12.1]

---

Maintenance:

• Mac and Linux versions of the game are now working again. Thank you for your patience with this engine update!
• Various code cleanup and optimization to prepare for future releases.

Bugfixes:

• Fix an engine issue when reaching the final round of the C.E.O.
• Fix a crash relating to gardening.
• Fix a crash relating to gifting.
• Fix a long-standing bug where the phone was impossible to access until moving it at your estate.
• Fix an issue with teleporting to estates from another district.
• Fix a crash in DA Offices when attempting to solve a laser puzzle.
• Fix the particle effect when receiving a new gag or gardening item.
• Fix an issue where gag trees could not be harvested.
• Improve client side performance in Bossbot HQ.

Tweaks:

• You can now press F10 to take a screenshot that includes debug information. This is useful when sending them to our support!

Known Bugs:

• Some players may experience crashes relating to audio on Macs. As a temporary solution, disable music and sound effects in the game settings to play without issue.
• Reports have come in that golf balls aren't doing a very good job at slowing down the C.E.O. -- we suggest sticking to the tables until the issue is resolved!

For more release notes, see here.

Toontown Rewritten Wiki is in need of being Tooned-Up, and you can help out by creating or expanding some of our articles!

You can also check out Insights to see other incomplete tasks.

Disclaimer

Toontown Rewritten Wiki is a database focusing on the recreation of the former Disney's Toontown Online, Toontown Rewritten. The official staff members of Toontown Rewritten are not affiliated whatsoever with Toontown Rewritten Wiki.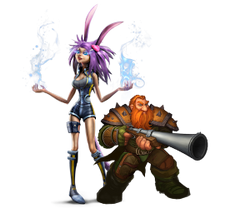 Which species would you vote for in the Toontown Species Election if the following were the candidates?
You can view previous poll results by clicking here.
Previous poll: Which is your favorite Toontown Rewritten trading card?
Winner: Flippy with 45 votes out of 93 in total.