Ad blocker interference detected!
Wikia is a free-to-use site that makes money from advertising. We have a modified experience for viewers using ad blockers

Wikia is not accessible if you've made further modifications. Remove the custom ad blocker rule(s) and the page will load as expected.
You can find Toontown Rewritten Wiki on Twitter @TTRWiki!
Welcome, Toons and Toonettes! Toontown Rewritten Wiki is the database focusing on the recreation of the former Disney's Toontown Online, Toontown Rewritten.
Creation
September 21, 2013
Number of articles


2,026

Number of files


6,202
Posted by Riggy Marole on December 2, 2016 06:00 AM
Boy oh boy, what a week. HAH! It's a good thing I'm a rabbit, because my legs would be sore as a salesman if I wasn't so used to jumping around. At long last ToonFest is wrapping up for the year, but I've got one more surprise in store.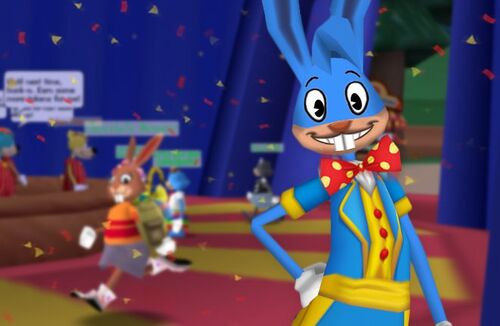 In the short time our prizes have been available, you crazy kooks have been mauling those Token Takers day and night. LITERALLY! Ah, don't you worry about it, they enjoy it. Bears love Token Taking, it's a well documented fact.
The point is, you fella's love those accessories and I love that you're taking 'em off my gloves. Those bowties are so September, yuhck. For that reason, I'm DOUBLING ToonFest. That means Double ToonFest Tokens on Trampoline and Cannon activities, along with a sweet extension that will keep the festivities rocking all weekend.
Make sure to use those tokens wisely, because once they're gone, they're gone! Those same tokens won't be available to use during next year's event. I hate to say it, but once this weekend is over, this'll be the last of ol' Riggy Marole until next year! I'll miss you chums, let me tell ya's.
Enjoy the weekend, fellas. Thanks for sticking around this quite eventful, heh, ToonFest!
For more news blogs, see here.
Game

July 1, 2016: Toontown has received a major update consisting of new tweaks, server improvements, and OMG!Con 2016 items! Learn more about the update here.
July 2, 2016: From now until July 31st, make sure you receive your Member Mailer by following the instructions here!
July 9, 2016: Be sure to claim your items using "omgcon2016" in your Shticker Book before August 1st!
July 18, 2016: Along with the OMG!Con items, be sure to claim your brand new anvil accessory using "weight-off-shoulders" in your Shticker Book before August 1st!
July 19, 2016: To celebrate Toontown Rewritten reaching 1,000,000 registered accounts, take part in the social media storm by creating a post tagging #ToonEnough for a chance to win an exclusive Toontown poster! Learn more about how this event will work out by clicking here.
August 8, 2016: The Toontown Species Election is arriving soon! While Alec Tinn is still busy getting his preparations prepared, look here for some more information about the event.

---

Technical

July 8, 2016: All Windows engine issues should be fixed! Next on the list is Linux, then Mac users will get their turn!
July 17, 2016: Mac and Linux users are now able to hop right back into Toontown! Learn more about the update here.

---

Social

July 6, 2016: @TT_Rewritten reached over 6,500 followers on Twitter!
July 20, 2016: With the help of organizing a social media storm to show the world how #ToonEnough we can be, @TT_Rewritten reached over 7,000 followers on Twitter!

December 1, 2016 [ttr-beta-v1.13.2]

Features:

• Double Days and Double Tokens -- ToonFest has been extended through the weekend to allow you to make some last minute purchases!

Bugfixes:

• Fix a number of exploits relating to the Teleport GUI.
• Graphic Options GUI now closes when the Shtickerbook is closed.
• Fix a crash when sleeping at a picnic table.
• Cannon collisions have been updated for better gameplay.
• Toon shadows now properly appear after landing from a cannon.

Tweaks:

• Shorten Black Friday holiday whisper.

For more release notes, see here.

Toontown Rewritten Wiki is in need of receiving a Toon-Up, and you can help out by creating or expanding some of our pages!

Be sure to also check out Insights to see other incomplete tasks. After all, there are plenty of things to do that need our attention!

Disclaimer

Toontown Rewritten Wiki is a database focusing on the recreation of the former Disney's Toontown Online, Toontown Rewritten. The official staff members of Toontown Rewritten are not affiliated whatsoever with Toontown Rewritten Wiki.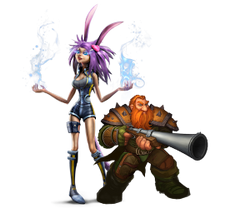 MMO Games
Go to these sites for info or for help with your own wiki!
Aion • Aura Kingdom • Battlestar Galactica Online • DC Universe Online • Disney's Toontown Online • Dragon's Prophet • Dragon Nest SEA • Echo of Soul • EVE Online • Fallen Earth • Final Fantasy • MapleStory • Marvel Heroes • Ragnarok Online • ROBLOX • RuneScape • Skyforge • Star Wars: The Old Republic • TERA • Tibia • Toontown Rewritten • Tree of Savior • Voyage Century Online • WildStar Online • World of Warcraft • Xen Online
Want your community included? See how!


What was your favorite part about ToonFest 2016?
You can view previous poll results by clicking here.
Previous poll: Which species would you vote for in the Toontown Species Election if the following were the candidates?
Winner: Cow with 179 votes out of 358 in total.