You can find Toontown Rewritten Wiki on Twitter @TTRWiki!
Welcome, Toons and Toonettes! The Toontown Rewritten Wiki is the database focusing on the recreation of the former Disney's Toontown Online, Toontown Rewritten.

We look forward to having YOU be part of our community to discuss all things Toontown! By joining the wiki, you agree to follow our policies and become absolutely "Toon Enough". If you have any questions about the wiki, please do not hesitate to ask. Enjoy!
Creation
September 21, 2013
Number of pages


2,057

Number of files


6,385

Posted by Flippy on April 10, 2017 06:40 PM
Toontown, I cannot thank you enough. Thanks to the valiant Toons who searched up, down, and around Toontown -- My pet Doodle, Fluffy, has been FOUND! And that's not all... Boy, have I got a surprise for you.
Just this morning, a couple of Toon Troopers managed to lure Fluffy to Toon Hall with a massive amount of jellybeans before he teleported away again. I knew I should have never given him my spare Portable Hole! Seeing my precious pet again was the most excited I've been since I first found the little guy at ToonFest!
The excitement didn't end there, however. April Toons Week has ended, but there was enough silliness in the air from our big Doodle Hunt that Fluffy was able to tell me about a land known as "Doodlevania", just off of the outskirts of where we built our ToonFest Grounds!
Doodlevania is where Fluffy came from, and he told me all about his friends there who love jellybeans and are very eager to join Fluffy with the Toons of Toontown. He's been wanting to tell me this for MONTHS, but April Toons Week was the only time he could talk! The poor guy even forgot where Toon Hall was after so long.
"Let's go, then!", I exclaimed to Fluffy after hearing about Doodlevania. I was ready to put a task force of Toon Troopers together to go find the rest of his Doodle friends, but upon walking out of Toon Hall... There was no need! The Doodles of Doodlevania followed Fluffy all the way to Toontown, and they're ALL in need of places to call home!
Toons, Fluffy's friends need our help! If the rest of the Doodles are anything like Fluffy, then I can assure you that a Doodle is a Toon's best friend. Starting TODAY, the Pet Shops have opened and Doodles are up for adoption!
The younger Doodles can be found in Toontown Central, who may have a hard time learning tricks, but they're still as cute as a button. Higher level Playgrounds have the Doodles who have already learned how to be silly and can learn how to do tricks much more quickly! They'll require a higher cost of jellybeans to take care of, however.
There you have it, Toons. Doodles are officially joining Toontown, and they're here to stay! Talk about an exciting day in Toon History.
Now, what are you waiting for? Go out and adopt a Doodle TODAY!
For more news blogs, see here.
Game

July 1, 2016: Toontown has received a major update consisting of new tweaks, server improvements, and OMG!Con 2016 items! Learn more about the update here.
July 2, 2016: From now until July 31st, make sure you receive your Member Mailer by following the instructions here!
July 9, 2016: Be sure to claim your items using "omgcon2016" in your Shticker Book before August 1st!
July 18, 2016: Along with the OMG!Con items, be sure to claim your brand new anvil accessory using "weight-off-shoulders" in your Shticker Book before August 1st!
July 19, 2016: To celebrate Toontown Rewritten reaching 1,000,000 registered accounts, take part in the offical social media storm by creating a post tagging #ToonEnough for a chance to win an exclusive Toontown Rewritten poster.
August 8, 2016: The Toontown Species Election is arriving soon! While Alec Tinn is still busy getting his preparations prepared, check out the blog for more information about the event!
August 20, 2016: Toons and Toonettes, it's time to get your party hats on and prepare for ToonFest 2016!
September 19, 2016: While an unfortunate server maintenance prevented ToonFest 2016 from opening its doors in the game, Alec Tinn kicks off the celebration by allowing Toons to nominate a new species from now until October 1st!

---

Technical

July 8, 2016: All Windows engine issues should be fixed. Next on the list is Linux users, and then Mac users!
July 17, 2016: Mac and Linux users are now able to hop right back into Toontown! Learn more about the update here.
September 20, 2016: Toontown Rewritten is now available for macOS Sierra (10.12).
October 28, 2016: An update implemented a warning about an issue with in-game audio for Mac users. Although audio is disabled by default, it can be enabled but will result in gameplay interruption and is recommended to keep audio disabled until a fix arrives.

---

Social

June 17, 2016: Toontown Rewritten has a created a new social media outlet on Tumblr!
July 6, 2016: @TT_Rewritten reached over 6,500 followers on Twitter!
July 20, 2016: With the help of organizing a social media storm to show the world how #ToonEnough we can be, @TT_Rewritten reached over 7,000 followers on Twitter!

April 17, 2017 [ttr-beta-v1.15.1]

Maintenance:

• Cleaned up various code related to Doodles and Estates.
• Improved game performance by up to 25%. Some people may experience a significant FPS boost!

Bugfixes:

• Fixed a bug that would occasionally prevent Toons from buying a Doodle based on the type of name it was given.
• Eliminated a few server-sided memory leaks which would cause the game to slow down over time.
• Fixed a great number of crashes that have been reported to us since last week's Doodle update. Thank you to everyone who helped find and squash these bugs to improve the game for others!

For more release notes, see here.

Toontown Rewritten Wiki is in need of receiving a Toon-Up, and you can help out by creating or expanding some of our pages!

Be sure to also check out Insights to see other incomplete tasks. After all, there are plenty of things to do that need our attention!

Disclaimer

Toontown Rewritten Wiki is a database focusing on the recreation of the former Disney's Toontown Online, Toontown Rewritten. The official staff members of Toontown Rewritten are not affiliated whatsoever with Toontown Rewritten Wiki.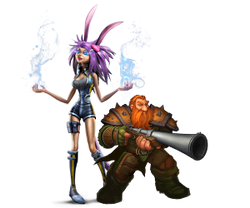 MMO Games
Go to these sites for info or for help with your own wiki!
Aion • Aura Kingdom • Battlestar Galactica Online • City of Titans • DC Universe Online • Diep.io • Disney's Toontown Online • Dragomon Hunter • Dragon's Prophet • Dragon Nest SEA • Echo of Soul • EVE Online • Fallen Earth • Final Fantasy • MapleStory • Marvel Heroes • Ragnarok Online • Revelation Online • ROBLOX • RuneScape • Skyforge • Star Wars: The Old Republic • TERA • Tibia • Toontown Rewritten • World of Warcraft
Want your community included? See how!


The poll is currently unavailable. Stay TOONed!
---
Previous poll: What was your favorite part about ToonFest 2016?
Winner: Merry Multipliers with 57 votes out of 116 in total.
Ad blocker interference detected!
Wikia is a free-to-use site that makes money from advertising. We have a modified experience for viewers using ad blockers

Wikia is not accessible if you've made further modifications. Remove the custom ad blocker rule(s) and the page will load as expected.