Toons and Toonettes, this wiki is YOUR guide to learning about the Toontastic MMORPG known as Toontown Rewritten.
We look forward to having YOU join us and be a part of our community and discuss all things Toontown! By joining the wiki, you agree to follow our policies in order to remain "Toon Enough". If you have any questions about the wiki, please do not hesitate to ask our fellow administrators!
2,135 (and counting!) pages have been created since September 21, 2013. There is always room for the wiki to grow, and any Toon can be part of it. Sign up for an account TODAY!
System Requirements
Helping Out
Toontown Rewritten Wiki is in need of receiving a Toon-Up, and you can help out by creating or expanding some of our pages! Look no further than the following three main categories:

Be sure to also check out Special:Insights and Special:Community for more useful information on any other incomplete tasks. After all, there are plenty of things to do around here!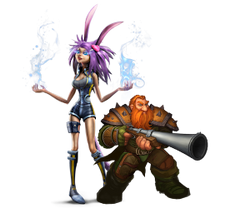 MMO Games
Go to these sites for info or for help with your own wiki!
Aion • Aura Kingdom • Battlestar Galactica Online • City of Titans • DC Universe Online • Diep.io • Disney's Toontown Online • Dragon's Prophet • Dragon Nest SEA • EVE Online • Fallen Earth • Final Fantasy • MapleStory • Marvel Heroes • Ragnarok Online • Revelation Online • ROBLOX • RuneScape • Skyforge • Star Wars: The Old Republic • TERA • Tibia • Toontown Rewritten • WildStar Online • World of Warcraft
Want your community included? See how!

The Toontown Rewritten Wiki is not associated in any official way with Toontown Rewritten or the Walt Disney Company. Just like Toontown Rewritten, this wiki is a volunteer project.
Ad blocker interference detected!
Wikia is a free-to-use site that makes money from advertising. We have a modified experience for viewers using ad blockers

Wikia is not accessible if you've made further modifications. Remove the custom ad blocker rule(s) and the page will load as expected.