Nancy Gas

Physical description

Gender

Female

Species

Color

Residential information

Building

Street

Playground

Map
Nancy Gas is a duck NPC toon who lives and works at Whoopee Sofa Cushions on Punchline Place in Toontown Central.
SOS Toon
Nancy Gas is also an SOS Toon. She is a 4-star Lure SOS. When called in battle, Nancy will use Hypno Goggles, which lures all Cogs up to four rounds.
Location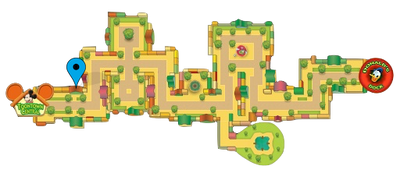 Trivia
Originally, Nancy was a 3-Star SOS Toon and her lure lasted up to only 3 rounds. After the new Toontown Rewritten update however, she was upgraded to a 4-star SOS toon and now lasts up to 4 rounds